A Leading Global Cruise Company
We are a leading global cruise company with a portfolio of three award-winning brands and a vision to be the vacation of choice for everyone around the world. We set ourselves apart with our young modern fleet, robust growth profile and innovative, best-in-class product offerings.
Norwegian Cruise Line Holdings Ltd.
At a Glance


30
Ships in fleet
60,000+
Berths
7*
Ships on order
19,000+
Berths on order
~500
Global destinations visited
~2.7M
Expected guests carried in 2023
~39,000
Team members
2
Luxurious private island destinations
* Seven vessels with deliveries from 2023 to 2028
World-renowned Cruise Brands
We operate Norwegian Cruise Line, Oceania Cruises and Regent Seven Seas Cruises. Our diverse brands offer a high level of onboard service and rich experiences for our guests. Whether guests are looking for unparalleled freedom, immersive sensory experiences, or all-inclusive luxury, they'll find what they love aboard our fleet.
Explore Our Cruise Brands
Vision
To be the vacation of choice for everyone around the world.
Mission
Provide exceptional vacation experiences, delivered by passionate team members committed to world-class hospitality and innovation.
Values
Flawless Execution
Dedication to Family and Community
Spirit of Entrepreneurship
Financial Excellence
Environmental Stewardship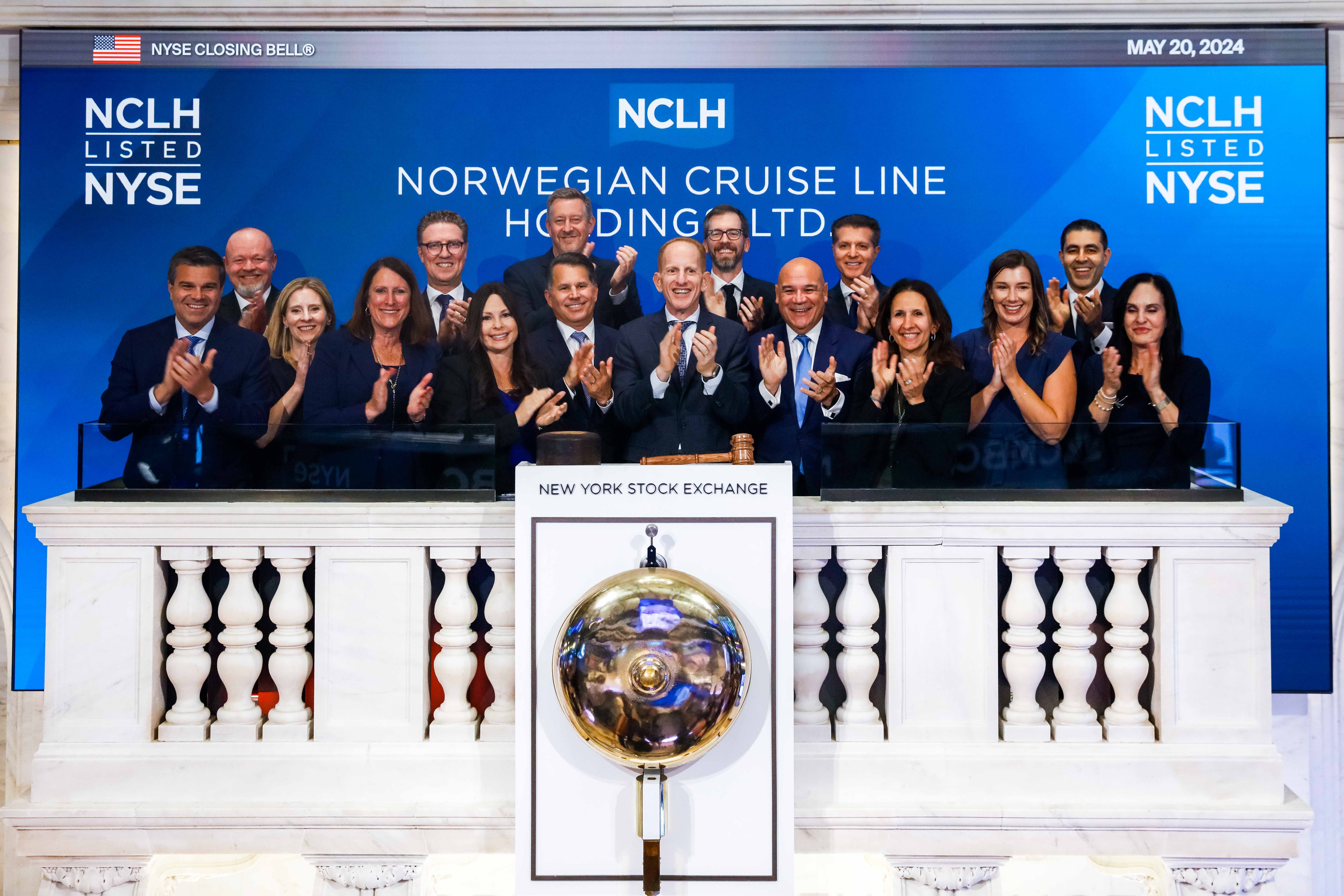 Navigating with a Highly Experienced Team
Our leadership team is comprised of diverse and accomplished executives with strong entrepreneurial spirits coupled with decades of experience in cruise, travel, leisure and hospitality-related industries.
A Leader in Cruise with Compelling Competitive Strengths
Our decades of experience as a cruising operator have allowed us to fine-tune our many competitive advantages to position us as a strong leader in our industry.
Three award-winning brands
Efficient organizational structure
A leading operator in upscale experiences
Youngest fleet of major operators
Differentiated pricing drivers
Highly experienced management team
Strong financial track record
Fastest growing cruise operator*
Sizable yet nimble fleet
Go-to-market strategy
*Compared to major publicly traded cruise operators
Driving a Positive Impact
We are deeply committed to driving a positive impact on society and the environment while delivering on our vision to be the vacation of choice for everyone around the world through our global sustainability program, Sail & Sustain.
Discover Our Sustainable Practices
A History of Cruising Innovations
Our story began more than half a century ago when Norwegian Caribbean Line was founded by Norway's oldest and most respected shipping company. In 1966, we made a groundbreaking maiden voyage with 550 passengers that changed how the world viewed holidays at sea. No longer simply a means of transportation, the ship became a destination unto itself, offering guests an exciting, affordable alternative to land-based resorts. As the cruise industry began to gain popularity, Norwegian led the way with its introduction of a fleet of sleek, new "white ships" in the late 60s and early 70s and continued to add capacity and expand itineraries throughout the next two decades. Norwegian Caribbean Line became Norwegian Cruise Line in 1987 to reflect an expanded route structure. Throughout the 90s the company continued to expand its fleet with newer and larger vessels built to replace the now retired "white ships."