Governance at a Glance
| Board Members | Audit | Compensation | Nominating and Corporate Governance | Technology, Environmental, Safety & Security |
| --- | --- | --- | --- | --- |
| | | | | |
| | | | | |
| | | | | |
| | | | | |
| | | | | |
| | | | | |
| | | | | |
| | | | | |
Russell W. Galbut
Russell W. Galbut currently serves as the Managing Principal of Crescent Heights, one of America's largest and most respected residential developers of quality condominiums. Having been active in the urban mixed-use real estate sector for over 35 years, Mr. Galbut and Crescent Heights are a "best in class" developer with a successful track record of new constructions and renovations. Crescent Heights has been active in over 15 markets from coast-to-coast and has developed over 50,000 residential units, including pioneering the condo hotel concept. After graduating from Cornell University School of Hotel Administration, Mr. Galbut became a Florida licensed CPA (currently inactive). In 1980, Mr. Galbut received his J.D. degree from the University of Miami School of Law. Mr. Galbut served as a member of the Board of Directors of Prestige Cruises International, Inc. or its predecessor from September 2005 until Norwegian Cruise Line Holdings Ltd.'s acquisition of Prestige in November 2014. He also previously served on several charitable boards, and serves on the Dean's Advisory Board for the Cornell University School of Hotel Administration.
David Abrams
David Abrams is the Founder and Co-Managing Partner of Velocity Capital Management. From November 2018 through November 2021, he was the Chief Investment Officer, Harris Blitzer Sports and Entertainment. Prior to that, he was the Senior Managing Director for Cerberus European Capital Advisors, LLP. Previously, he was the Founder & Partner, Non-Performing Loans, for Apollo Management International LLP, which he joined in 2007. From 1996 through 2007, Mr. Abrams was a Managing Director in the Leveraged Finance Group of Credit Suisse, based in London and New York. From 2004 through 2007, he founded and was the Head of the Specialty Finance Investment business which included principal investing in non-performing loan portfolios and distressed assets. From 1996 through 2004, he was a founding member and Co-Head of the Global Distressed Sales and Trading Group at Credit Suisse (and its predecessor Donaldson, Lufkin & Jenrette, Inc.). Mr. Abrams began his career in 1989 as an analyst in the Investment Banking Division of Bear, Stearns & Co. and then was an associate/vice president at the Argosy Group, a boutique corporate restructuring firm. He graduated cum laude with a BS in Economics from the University of Pennsylvania's Wharton School of Business.
Mary E. Landry
Mary E. Landry has developed a strong background in maritime operations over the course of her 35-year career with the government including service on the White House National Security Council as Special Assistant to the President and Senior Director for Resilience Policy from 2013 to 2014, and active duty in the U.S. Coast Guard. Her positions with the U.S. Coast Guard included Director, Incident Management Preparedness Policy from 2012 to 2015, Commander, Eighth Coast Guard District from 2009 to 2011, where she oversaw operations for a region including 26 states with over 10,000 active, reserve, civilian, and auxiliary personnel under her command, Director of Governmental and Public Affairs from 2007 to 2009 and various tours from 1980 to 2007, which culminated in her advancement to Rear Admiral.
Ms. Landry received a National Security Fellowship from Harvard University, a M.A. in Marine Affairs from the University of Rhode Island, a M.A. in Management from Webster University and a B.A. in English from the University of Buffalo. Ms. Landry serves as a Director on the Boards of Directors of the United States Automobile Association (USAA) and the SCORE Association and is also a National Association of Corporate Directors Board Leadership Fellow and holds the CERT Certificate in Cybersecurity Oversight.
Adam M. Aron
Adam M. Aron is the CEO and President of AMC Entertainment Holdings, Inc. AMC is the largest operator of movie theatres in the United States, in Europe and worldwide, with more than 1,000 theatres in 15 countries.
He previously served throughout 2015 as Chief Executive Officer of Starwood Hotels & Resorts Worldwide, Inc., on an interim basis. Mr. Aron was CEO of the Philadelphia 76ers from 2011 to 2013, served as an Alternate Governor of the National Basketball Association and is currently a co-owner of the team.
He is also Chairman and CEO of World Leisure Partners, Inc., a personal consultancy for matters related to travel and tourism and high-end real estate development and which acts in partnership with Apollo Management L.P. In 2007, Mr. Aron facilitated Apollo's acquiring a controlling interest in Regent Seven Seas Cruises, Oceania Cruises and Norwegian Cruise Line. As a result, in December 2007 Travel Weekly magazine named Mr. Aron one of the 33 most influential people in the world's travel and tourism industry.
Mr. Aron has previously served as President and CEO of Norwegian Cruise Line, Chairman of the Board and CEO of Vail Resorts, Senior Vice President of Marketing for United Airlines and Senior Vice President-Marketing for Hyatt Hotels Corporation. Since 1988, Mr. Aron previously served on the board of directors of more than a dozen companies including Starwood Hotels and Resorts Worldwide, Inc. and on the board of directors of Prestige Cruise Holdings, Inc., the parent company of Oceania Cruises and Regent Seven Seas Cruises.
Mr. Aron also serves on the boards of directors of a number of non-profit organizations. He is a member of the Council on Foreign Relations, Business Executives for National Security, and is a former member of the Young Presidents' Organization. Mr. Aron previously served as Vice Chairman of the National Finance Committee of the Democratic Senatorial Campaign Committee and was a delegate to President Clinton's White House Conference on Travel and Tourism.
Mr. Aron received a Master's of Business Administration degree with Distinction from the Harvard Business School and a Bachelor of Science Cum Laude from Harvard College.
Stella David
Stella David was previously the Chief Executive Officer of William Grant & Sons Limited, an international spirits company, from August 2009 until March 2016. She was responsible for the significant growth of the business and in particular their premium and luxury brands and for leading the company's expansion into new markets. Prior to that, Ms. David held various positions at Bacardi Ltd. over a fifteen year period, including Senior Vice President and Chief Marketing Officer, from 2005 through 2009 and Chief Executive Officer of the U.K., Irish, Dutch and African business from 1999 to 2004. Ms. David is an experienced independent director having served on the board of Nationwide Building Society, the U.K.'s second largest mortgage and savings provider, from 2003 to 2010. She rejoined Bacardi Limited as a non-executive member of their board of directors and serves as an independent, non-executive director of HomeServe Plc, Domino's Pizza Group Plc and Entain Plc.. Ms. David graduated from Cambridge University with a degree in engineering.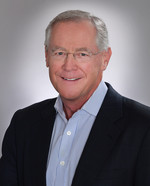 Harry C. Curtis
Harry C. Curtis was previously the Managing Director of Nomura Instinet, where he focused on gaming, lodging, and cruise industry research, from 2010 through 2020. In his approximately 30 years in equity research, during which he developed a wide following, he cultivated a deep knowledge of the cruise industry, the ability to identify investor sentiment and a comprehensive understanding of key drivers of Norwegian Cruise Line Holdings Ltd.'s business model. He has been recognized by institutional investors for his financial expertise and innovation in equity research. He also made frequent guest appearances and served as a media resource for organizations such as CNBC, Barron's and the Wall Street Journal. Prior to that, he served as Managing Director, Chilton Investment Co. from 2008  through 2010, Managing Director, JP Morgan from 2002  through 2008, Visiting Professor, University of Nevada from 2002  through 2007, Partner/Managing Director, Robertson Stephens from 1998  through 2002, Vice President, Equity Research, Smith Barney from 1995  through 1997 and Vice President, Equity Research, Hanifen Imhoff from 1992  through 1995. He received a B.A. in English from Connecticut College and has been a Chartered Financial Analyst since 1991.
Frank J. Del Rio
Frank J. Del Rio is the president and chief executive officer of S&P 500 company Norwegian Cruise Line Holdings Ltd. (NYSE: NCLH), which operates Norwegian Cruise Line, Oceania Cruises and Regent Seven Seas Cruises. Del Rio assumed this role in January 2015. An over 25-year cruise industry veteran, Del Rio has successfully led Norwegian Cruise Line Holdings in delivering industry leading financial results while providing an unparalleled guest experience. Under his leadership, the company has expanded its fleet with the newest and most innovative ships at sea, introduced the company's latest island destination, Harvest Caye in Belize, and significantly strengthened its global footprint.
Previously, Del Rio served as chairman and chief executive officer of Prestige Cruise Holdings, Inc., the parent company operating both Oceania Cruises and Regent Seven Seas Cruises. Del Rio founded Oceania Cruises in 2002, and in doing so, created a new "upper premium" market space in the cruise industry. Under his leadership the line has grown from a fledgling start-up with one 684-passenger ship to a dominant player in the upscale cruise market with six ships totaling 5,300 berths, including the addition of two highly acclaimed 1,250-passenger sister ships, Marina and Riviera. In 2008, Prestige Cruise Holdings acquired Regent Seven Seas Cruises and quickly completed a turnaround which positioned Regent Seven Seas Cruises as the market leader in luxury cruising and in turn positioned Prestige Cruise Holdings as the premier operator of upscale cruise brands.
Del Rio, who was born in Havana, Cuba and emigrated to the United States in 1961 at age six, earned his bachelor's degree in accounting from the University of Florida and is a Certified Public Accountant.
Zillah Byng-Thorne
In her role as Chief Executive of Future plc, a global platform for specialist media, Zillah Byng-Thorne has demonstrated a strong, decade-long, track record of developing and delivering against successful strategies. She has a focus on driving operational excellence and is a proven people manager, identifying and developing talent at the senior level. Ms. Byng-Thorne brings her extensive technology sector experience, spanning online gaming, digital media and e-commerce to our Board of Directors.
She is currently a Non-Executive Director of Flutter Entertainment plc and, from 1 October 2022, TrustPilot Group plc. As previously announced by Flutter Entertainment, Ms. Byng-Thorne plans to step down from her role as a non-executive director of Flutter Entertainment prior to January 31, 2023. She was Chief Financial Officer of Trader Media Group (owner of Auto Trader) from 2009 to 2012, and interim Chief Executive Officer from 2012 to 2013. Previously, Ms. Byng-Thorne was Commercial Director and Chief Financial Officer at Fitness First Limited and Chief Financial Officer of the Thresher Group. She is also a former Non-Executive Director of THG Holdings plc.
Ms. Byng-Thorne is a chartered management accountant (CIMA) and qualified treasurer (ACT). She has an MA in Management from Glasgow University and an MSc in Behavioural Change from Henley Business School.